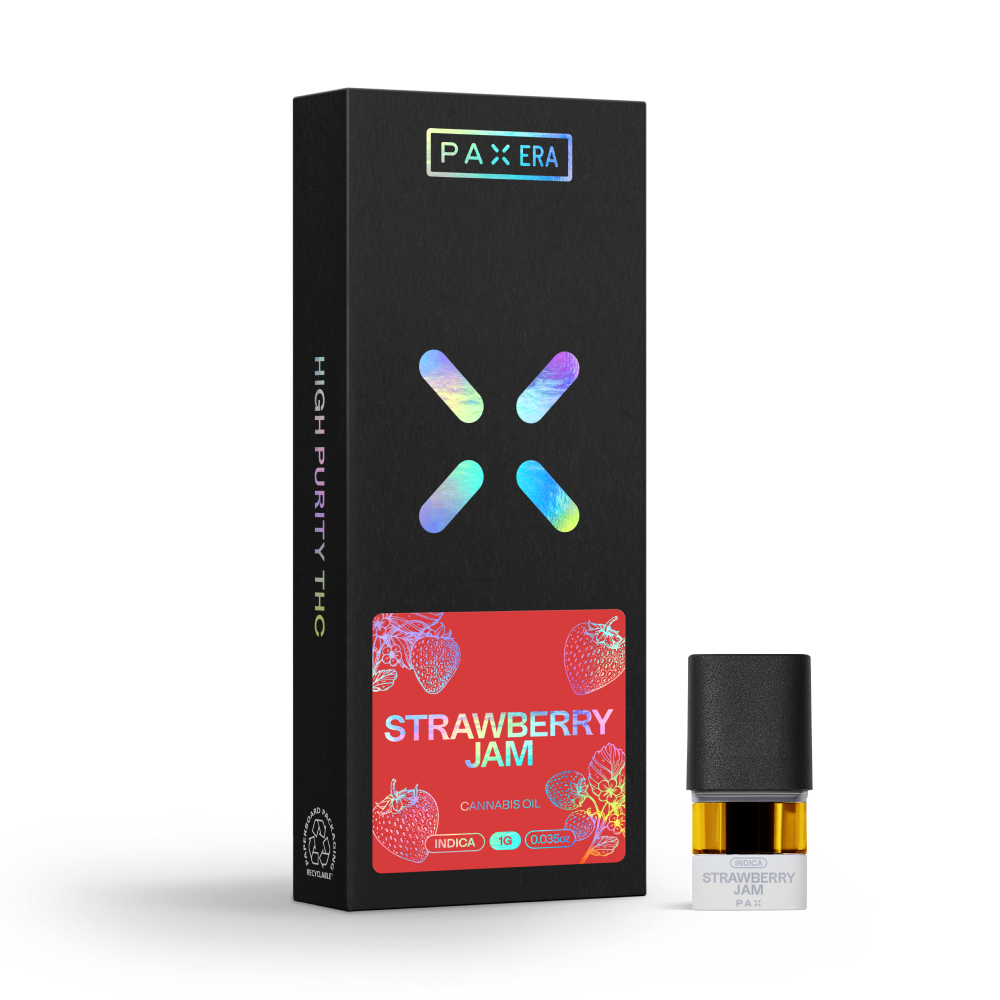 indica
Strawberry Jam
Available in:
0.5G and 1G Pax Era Pods
Find Retailers
Overview
The delightful feels and flavor of this indica strain are truly the jam. Spread out, kick back, and relax with these sweet and summery vibes with notes of strawberry.
Terpenes
beta-caryophyllene
beta-myrcene
d-limonene
Information about pod material provided by Pax, the manufacturer of the material. PAX makes no representation as to its accuracy.