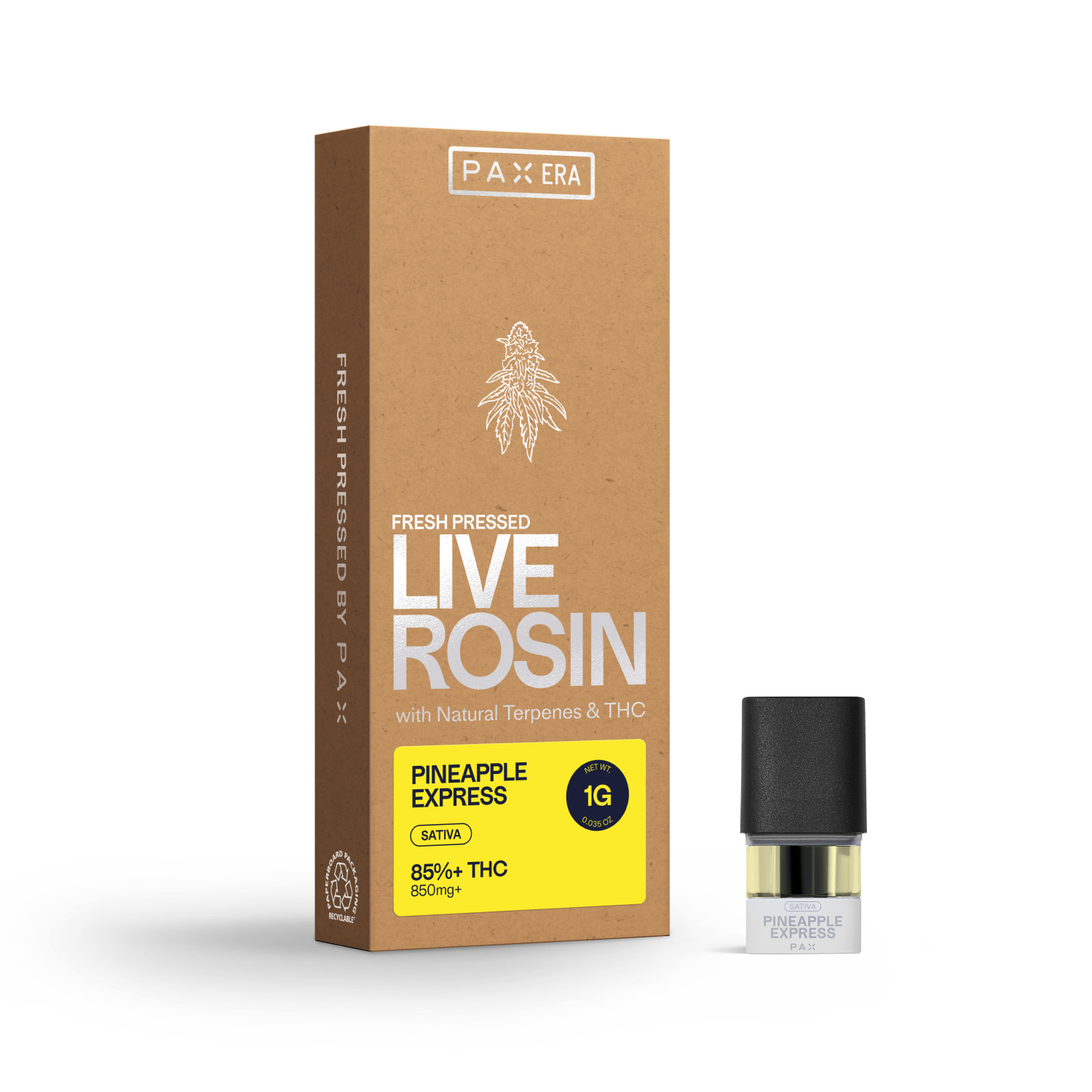 sativa
Pineapple Express
Available in:
0.5G and 1G Pax Era Pods
Find Retailers
Overview
A cult classic on the screen and an iconic Sativa on the scene, Pineapple Express deserves a round of applause. This legendary cultivar is a cross of Trainwreck and Hawaiian, renowned for its earthy, pine aroma and tropical, citrusy notes. Its uplifting effects inspire creativity, making Pineapple Express a worthy muse for your next artistic endeavor, DIY project or script for the next great stoner movie.
Information about pod material provided by Pax, the manufacturer of the material. PAX makes no representation as to its accuracy.