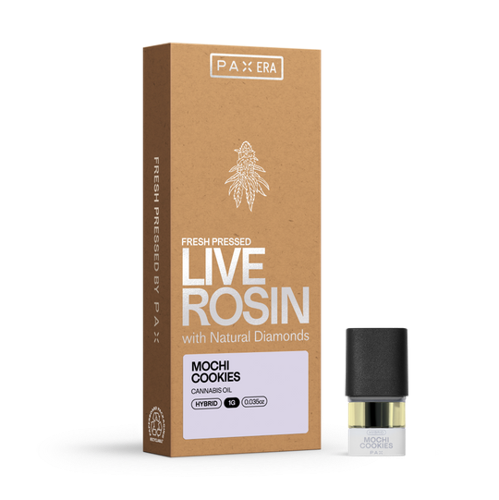 hybrid
Mochi Cookies
Available in:
0.5G and 1G Pax Era Pods
Find Retailers
Overview
Mochi Cookies is everything you want in a Hybrid. This cross of Mochi and GSC packs a distinctive spicy taste, tangy aroma and a clear-headed, euphoric and full-body high. When it comes to cookies, Mochi Cookies is a cultivar you'll gladly 'accept' time after time.
Information about pod material provided by Pax, the manufacturer of the material. PAX makes no representation as to its accuracy.